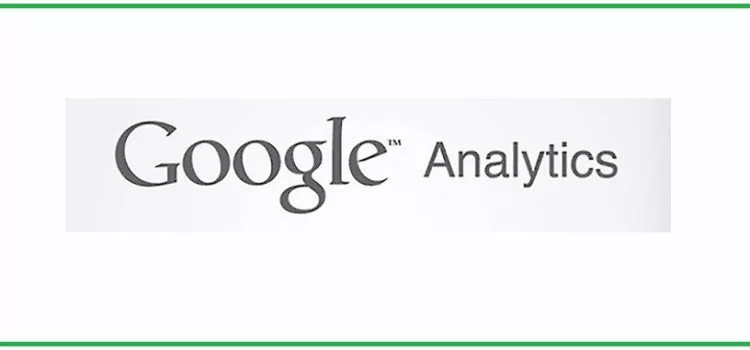 Google Analytics For Beginners: FAQs
What is Google Analytics?
Google Analytics is the most popular online tracking and analysis software used by webmasters today. To do this, all you need to do is put the basic tracking code on your website. It provides a lot of information about your website visitors and users, their origin and their behavior. Further helps to monitor, measure and improve your online presence. It also provides sophisticated & valuable information to grow your business. Google Analytics is for Beginners of bloggers, website webmasters, etc.
Why Analytics Analysis is important?
Usually, Analytics Analysis is very much important to re-plan a strategy, execute & verify whether you reach your business goals as per timelines set earlier. It also helps to know precisely what your visitors like or dislike about your website. Once you know your audience's behavior, preferences, you may focus on them & make their user experience much smoother. It also helps you to retain your audience. It will inevitably lead to a happy customer too. Google Analytics For Beginners, SEOs, Marketers, Webmasters or anyone who maintains a website.
What are the benefits of Google Analytics?
The benefits of Google Analytics are given below. They Are
As a tool, Google Analytics is the center of your online marketing activities.
provides insights into which channels are working &which one's aren'.
measure the key performance indicators of your online presence.
helps to know all the valuable actions performed by the audience & revenues generated online.
It also helps to improve your website and revenue just by seeing where visitors are spending most of their time, the most popular pages of your website to exploit, & the drop off in your online funnels and sales processes.
Why do I need Google Analytics?
Google Analytics helps to track all your multi-channel online marketing activities as well as some offline marketing activities. If you understand and take action on the data of google analytics of your website, this will make sure that your website is more visible. So that it can drive more revenue by improving your online presence.
What are the pre-requisites to Setup A Google Analytics account?
The pre-requisites to set up a Google Analytics account are given below.
To install google analytics on your website, you first need to have a google account.
It can be either a pre-existing account or register for a new one.
Also, ensure that your Google account is secure and only you have access permissions to that account.
How to Install Google Analytics on WordPress?
There are multiple methods to install google analytics on WordPress. They are
1. Manual Installation of Google Analytics in WordPress
2. Via Installing Google Analytics plugin in WordPress
a) Google Analytics plugin by Monsterinsights
b) Google Analytics Dashboard for WP (GADWP)
How to verify google analytics installed properly?
There are several ways to verify if you have properly set up your analytics account.
1) The simplest one is to open your website in a new tab and check real-time reports in Google Analytics.
You can find real-time reports on the left menu I.e Real-Time>> Overview.
If your installation is correct, you will see the number of active visitors on your site at that very moment.
If you don't see any real-time visitors, then there might be a problem with your tracking code.
2) install a chrome browser extension named "Google Tag Assistant" to verify whether google analytics installed properly or not.
If there is an error in your analytics tracking code snippet, this window will display the error with the message and the tag assistant icon color will be red. The green icon means your tracking code is good to go.
How to install Google Analytics in WordPress Manually?
Please follow the steps below to install Google Analytics in WordPress Manually.
Go To Google Analytics account.
Sign-In to Google Analytics account.
Get the tracking code from Analytics Account.
Login to your WordPress dashboard.
Go to Editor from the left navigation menu. ie WordPress dashboard >> Appearance >> Editor
Click on Editor.
Click on header.php file From the list of templates on the right side.
or press Ctrl+F and search for header.php.
Inside the header.php file, look for the tag </head>.
Copy your Google Analytics tracking code from google analytics account & paste it in header.php just above the </head> tag.
Click on the update file button.
Verify whether you installed it in the correct way or not.
What Google Analytics can do?
Here are a few things which we can do with Google Analytics.
Look how many users are on your website in real-time /right now.
Shows which cities & countries your visitors are visiting from.
Finding out what devices your audience uses to access your website.
Knowing about the interest of your website audience.
The channels that have been driving the most traffic.
Keep track of your marketing campaigns on the website.
Track how users navigate your website.
Check the popular pages of your website.
Know how fast your website loads in the web browser.
Knowing the conversion rate of the website.
Tracking top-selling products of your website and who is buying these products.
Track any clicks that happen on your website.
Segment & slice the website activity to look at specific users.
What you can't do with Google Analytics?
Here are a few things which we cannot do with Google Analytics.
Google Analytics cannot track individual users.
Analytics Cannot process historical data of users.
Analytics Cannot show what the user did on facebook & other social networks.
It cannot show even if the user visited your competitor's website.
Google Analytics can't tell when a user deletes his browser cookies.
How to Create a Google Analytics Account??
Here are the steps to create a Google Analytics account:
Click Google Analytics. to create an account
If you have a Google account and are not signed in, click on Sign in. else, click on Create an account.
Once you have signed in to your Google account, click on Access Google Analytics.
Click Sign up.
Fill up Account Name, Website Name, Website URL, select an Industry Category and Reporting Time Zone.
Under Data Sharing Options, please check the boxes next to the options that you wish to select.
Click on Get Tracking ID.
From the Google Analytics Terms of Service Agreement that opens, click on  I Accept.
Add the Tracking ID which you got from the above step to your web site.
What are the advantages of Google Analytics?
The advantages of Google Analytics are given below. They are
helps to track your digital marketing
used to track your offline marketing
it tracks the number of visitors to your site
can help you determine if visitors are helping you reach your goal.
What are the Components of Google Analytics?
Google Analytics collects data on the computers that visit a website. It also provides a series of data-based reports organized into four main categories: audience, traffic sources, content, and conversions.
The audience tells about the computers that have visited your web site, including location plotted on a world map, behavior, technology, and type of platform being used.
Traffic sources provide an idea of where a website's traffic is coming from. It can be either direct, from another site, or from a search engine. For traffic arriving through search engines, It provides search terms used by the audience.
Content solely focuses on the website itself. It includes diagrams that show how visitors move through a website. It also shows information about the website's speed, what pages are viewed, & how long visitors spend on those webpages.
Conversions relate to goals that the website owner specifies. These can be either simple goals, such as visiting a page or playing a video, or they can be much more complex goals, such as sharing a page to a social media outlet.
Could you name a few chrome extensions of Analytics Debugging?
Here are a few chrome browser Analytics debugging Extensions.
Could you name a few chrome extensions of Analytics Extensions?
Here are a few chrome browser Analytics Extensions similar to Google Analytics.
Could you name a few chrome extension of Web Analysis Extensions?
Here are a few Web Analysis Extensions.
How much does it cost to use the Google Analytics tool?
It is free of cost to use. You may use it without a penny. You can sign up for an account for your Google Analytics website.
You can understand the importance of google analytics from the fact that the tech giants such as Youtube, WordPress, etc use google analytics tool for their traffic analysis. There are a lot of things you can do in google analytics. But a few important aspects are mentioned below:
Segment & analyze your audience based on similar activities, events, & behavior.
See how well each marketing channel is doing. It ultimately helps in deciding which channel to focus on and which one to sideline.
Keep track of your marketing campaigns and hence improve your marketing strategies.
Boost your content marketing strategy by measuring how long a user stays on your page.
Speed up your website & make it more mobile-friendly.
It also helps to determine which blog content is most popular & how many newsletter subscriptions you got from each blog post.
How can I know the details of exit webpages of my website?
Yes, Google Analytics provides details of  Exit Pages where users navigate away from your website.
for example, your home page of the website is at top of exit page on the list, it means you are losing visitors from the home page itself. if that is the case, it is the time to re-design your website home page for optimal engagement or if the page is deep down within your website & not very useful to the visitors, then you may consider to delete it permanently.
May I see the advanced analytical metrics of visitors who visit my website?
Yes, you may see advance analytical metrics such as browser, operating system, devices details of visitors by using Google Analytics Account.
Go to  Google Analytics' Audience section to view a complete list of all of the web browsers, operating systems, and devices your visitors use to access your website.
How does Google Analytics help to track Google AdSense Campaigns?
Yes, you may use Google Analytics to measure the success of your Google Adsense campaigns. If your objective is to generate revenue through AdSense initiatives, then start using Google Analytics Pages report. It gives a detailed view of web pages performed best in terms of generating AdSense revenue and much more.
How to connect my website with Google Analytics?
Do follow the steps to connect your website with Google Analytics.
First, click on the Google Analytics URL.
Next, click on "Create an Account"
And, Follow the basic account configuration steps of Google Analytics tool
You will get a snippet of Google Analytics HTML
Do insert the above snippet of Google Analytics into the source code of your website.
That's all.
It helps Google Analytics taps into and captures your website's usage statistics.
What are Google Analytics 'Goals' and why we use them?
Once you set up google analytics tracking code correctly, WebMasters can monitor the actions of your website visitors. these are called Goals of Google Analytics. WebMasters use it to measure which type of content trending with visitors and which don't.
What are the basic types of Goals of Google Analytics?
There are four basic types of Goals. They are
Destination: It refers to a specific location within your website.
Duration: It refers to how long individual website visits last.
Page/Screens Per Visit: It refers to which pages & screens visitors view during a single visit of your website.
Events: It refers to the Actions visitors take during a visit to your website. It includes ad clicks, social media shares, & video plays.
How does Google Analytics help to drive traffic to my website?
Google Analytics provides reports such as Keywords report, Referrals report. Pay special attention to these reports.
Keywords report shows you search engine keyword queries that deliver traffic to your website. It also shows you how effective your search engine marketing (SEM) efforts are.
Referral reports show you the number of visits to your website from other websites that link directly to yours.
These reports help to improve your website's search engine rankings. It also helps to increase your understanding of who is linking to you When, Where & Why. Further, it helps the webmaster to improve content & efforts for increasing audience engagement and encourage repeat and longer visits.
What is Web Analytics?
Web analytics is a software of analyzing how the audience of your website behaves. This analysis can be done in many ways. It is designed to give webmasters the information on how visible their website is & what type of interaction is happening between the website & its visitors. In Simple terms, "web analytics" is the term used to describe the gathering of data relating to your website's performance.
What is the processing latency of Google Analytics?
Data processing can take up to 48hrs for non 360 customers, read more here.
How many months of historical data will I get from Google Analytics?
We can download up to 2 years of historical data per default from the day you connect your Google Analytics data source. but, If your GA view was created after that or you have shorter data retention that will set how far back we go.
When do I start seeing statistics since setting up an account with Google Analytics?
Usually, it takes up to a week to view the statistics of your website. If you can't see the statistics after a week, please make sure that your domain/WordPress website is connected to Google Analytics correctly.
In case,  you still face issues to view your statistics, they do the following. Try to sign-out of your Google Analytics account & then sign-in back in.
What formats of Exporting Reports are available in Google Analytics?
Google Analytics Tool lets you export any of  your favorite reports in the below formats:
PDF (portable document format)
CSV (comma-separated values)
TSV (tab-separated values)
How To Export a Report of Google Analytics?
Open your favorite report which you would like to export.
Set the date range and other settings as per your wish.
Click on Export which is above the report title.
Select one of the export formats as per your wish:
That's all. Your file is generated automatically. It will be available in the download directory of your computer.
How To Send a Report of Google Analytics by Email?
Here are steps to send a Google Analytics Report by Email
Open your favorite report which you would like to schedule.
Click on Email which is above the report title.
From field contains the email address you used as your login.
Fill To field with a comma-separated list of email addresses.
Enter a valid Subject, and select the appropriate attachment format and the frequency details.
Click on ADVANCED OPTIONS to select how long Analytics sends the message with this report attached.
Use the text field to enter the body of your email message.
Finally, Click on the Send button.
There are several ways to share Google Analytics Data with others if you wish. You may set up either a scheduled email report or a one time report as per your wish.
To send an email of a report of your choice, always locates the email button just above the Google Analytics chart you'd like to share. Then click on the email button. Next, it will prompt a box to choose contacts to email it to and which file formats to send the data as (exe., .pdf. .csv, etc.). Further,  You can also allocate how often to send the report data (once, daily, weekly, monthly or quarterly) and pick which days of the week to send reports.
Why Analytics Other than Google Analytics?
There are many reasons to use web analytics tools as an alternative to Google Analytics. But there are three that are the most cited.
You may want to make use of two website analytics programs so that you can check one against the other for accuracy and (or) redundancy.
You simply don't trust Google as a company (for any number of reasons), and you're not comfortable with them having access to all that data.
Google Analytics isn't giving you all the data you want or need.
What is Google Analytics?
Google Analytics is an industry-leading analytics software that collects audience actions. It is an incredibly valuable software for your online business. You can use it to track your digital marketing. It can also be used to track your offline marketing too. It helps you to understand what is working and what is n't. So that you can focus your budget on what is actually benefiting your online business.
Where to go if you have questions about how to use Google Analytics?
Google Analytics maintains an excellent, comprehensive, and searches help support Website for Google Analytics at here
Google Analytics For Beginners: FAQs