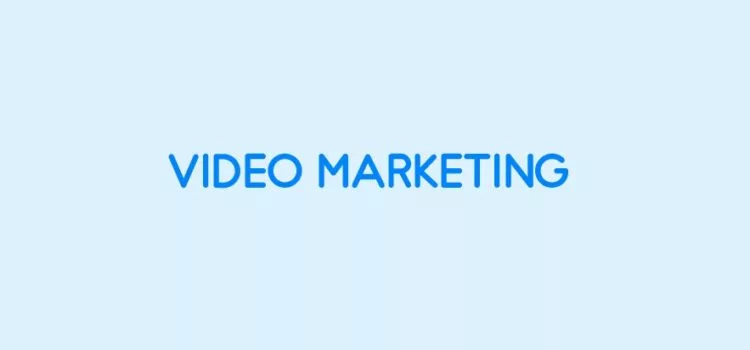 Tips For Video Marketing Benefits & Strategies: FAQs
What Is Video Marketing?
With the rise of the internet era, businesses & entrepreneurs are started moving towards digital marketing rather than traditional Tv & Radio ads to promote their products & services. video marketing is one form of digital marketing that primarily focuses on visual content videos to rise their sales. It becomes one of the popular advertising forms of digital marketing. The significant difference between traditional vs video marketing is the use of video content.
What are the goals of the video marketing campaign/initiative?
The goals of the video marketing campaign/initiative are
Lead generation
Contact conversion
Customer conversion
Existing customer satisfaction
What are the Types of Videos Marketing?
The type of video marketing available for publishers is listed below. They are
The Demo Videos
The Brand Videos
The Event Videos
The Expert Interviews
How-To Videos (Educational videos)
The Explainer Videos
The Animated Videos
The Case Studies
Testimonial Videos of customers
The Live Videos
The Virtual Reality Videos
The Augmented Reality (AR) Videos
The Personalized Messages
Could you name a few Video Hosting Platforms for Video Marketing?
You have several options for hosting videos online. Some of the best ones for video marketing are
YouTube
Vimeo
Vidyard
What makes Video Marketing effective?
Video Marketing works effectively by using below
User Experience
Web Integrations
Marketing Technology Integrations
Future-proofing of Video Marketing
How long should my videos be?
The length of videos are depending on mainly 2 things
Your ultimate goals for the video campaign.
Medium where it will be placed.
Choosing the correct length for the video either makes it or break it & tell you how much successful it is when campaigning starts. For example, On social media platforms such as facebook, a one-minute long video is sufficient to increase conversions.  Facebook advertising has been steadily increasing on the internet.
How and where will I use a video for an ad?
It depends on your overall strategy & where exactly video fits within the buyer's journey. Knowing where your video will live & how it will be used is a great advantage to start. For example, if our strategy is to generate clicks to our website, placing a video online would be a wise choice to place on.
What kind of video marketing is required for my campaign?
A powerful & successful video campaign must start with a proper tone. Before you choose the type of video that is best for you, always consider your brand's identity & target audience of your brand campaign. Further, the type of video varies from brand to brand. Before you make the video for your brand do think about who you are & what is your customer's value. For some brands, comedic & current is suitable whereas for some brands video campaign is traditional & sophisticated.
How much should a business spend on video marketing?
Having the right budget is very essential for a successful video marketing campaign. This helps you to understand where & how your video can be marketed is also important. If your business is small & budget is also small, it's probably best to create a short video. Further, advertise it online. However, if your business is large & has a larger budget, producing a series of videos or producing a commercial Ad for TV is one of the best options.
How many videos should I make?
The number of videos mainly depends on the goal of your ad campaign & its strategy. For example, if you are planning to guide on each phase of the buyer's journey, consider to create a set of videos & use appropriate video at each phase of your ad campaign. else, creating only one video will work for a singular purpose.
What is the most important thing to show in the video?
It purely depends on your advertising goals. The sole purpose of video ads is either to promote your brand or drive demand.
a) To promote your brand effectively, please do share your brand story.
b) Share your brand story which encapsulates the following
How to promote your brand effectively?
To Promote your brand effectively, follow the below steps.
Includes core aspects of your brand.
examples of past experiences others have had with your brand
Share your brand story which encapsulates the following
who you are
what you do
why it's important
Look to drive demand to your product or service
Emphasize the importance of your product or service
The value product or service it offers.
Therefore, Show a quick demo of the product or service where it's features and benefits are prominently highlighted. Usually, these are the most effective when targeted well and/or shown to your leads/audience.
What are pre-requisites for an effective video marketing campaign?
The pre-requisites for an effective video marketing campaign are listed below. They are
Understanding of user search patterns.
Studying the keyword volume & keyword planning.
Identifying a trending topic with a strong user interest.
The trending topic must suit your sales needs.
Create a  video that is SEO optimized.
Post it on social media to create more interest and impressions.
What kind of human resources should a business hire for producing a video?
It is mostly dependent on  2 points. They are
The type of video you choose to produce
who you intend to view it.
To produce your video effectively, Either your need to hire a small team of 2-3 people or a team of over a dozen. They are from the below list of experts.
Project manager
Videographers
Actor & Voice Actors
Directors & Producers
Graphic Designers
Scriptwriters
Animators
Light-Crew / Sound-Crew
Why Video Marketing is very effective and efficient?
The video content & marketing can be very effective and efficient for video publishers. Depending on the nature of it, video content likely to be a nice lead generator for you.
What are the Advantages of Video Marketing?
The Advantages of Video Marketing are listed below. They are
By investing time in Video Marketing,
You're accelerating the relationship.
Adding value through training and education.
Saving yourself time.
Generating Leads to your products/services.
How to track the efficiency of my videos or video marketing?
The efficiency of videos can be tracked using digital marketing techniques. nowadays, It is a lot easier to do it via digital marketing techniques.
As a publisher, you can track the efficiency of videos using analytical tools such as below
Google Analytics,
Facebook pixel,
& Wistia
It can be done by setting up a tracking code. So that you may notice how many audiences viewed your video, How many of audience views led to conversions.
How to trace the effectiveness of traditional video marketing?
To trace the effectiveness of traditional video marketing such as commercial ads you may use one of the below methods.
It measures your service or product inquiries over a period of time
Measure your sales over a period of time
Measure if traditional video marketing has led to positive results.
What channels are available for video marketing?
Video marketing can go online on various channels. Some of them listed below for you.
a YouTube playlist.
a series of blog posts.
create a new page(s) on your website.
a video email drip campaign.
How and where does the audience consume video?
Nowadays, most videos are either consumed online via desktop or a mobile device. It is also important to understand who your videos are targeting. If you are confused about where to share your videos on digital word, there are a few options for Video Marketing publishers.
if you are targeting audience who are unaware of your brand and product completely, targeted ads on Facebook & Youtube is going to help. It can get you great results.
if audiences already aware of who you are, and actively seeking you, advertising your video on your website & social media channels is very helpful. it will bring the desired results.
Furthermore, knowing your buyer personas will help you understand your audience's video consumption habits and allow you to advertise your videos accordingly.
The key takeaways for video marketing strategy?
The takeaways of video marketing are
Start using video as part of your marketing strategy.
It can be either expensive or a reasonable price, as per your budget. but it doesn't have to be expensive.
Video help increases sales if done properly.
Build a community of audience
Engage with them organically with your video content.
Could you explain the steps involved in video marketing?
When You are ready to publish your videos.
You shot the footage/video.
Edited it appropriately.
Add music and a voice-over.
export it for the web
Upload it to the social media platforms.
That's all. Now, your audience starts viewing, sharing, & engaging with them.

How to use a video throughout the Flywheel video campaign?
Here is the list of steps to use a video for video campaigns.
Attract (Marketing)
Convert (Marketing + Sales)
Close (Sales)
Delight (Service)
Tips For Video Marketing Benefits & Strategies: FAQs