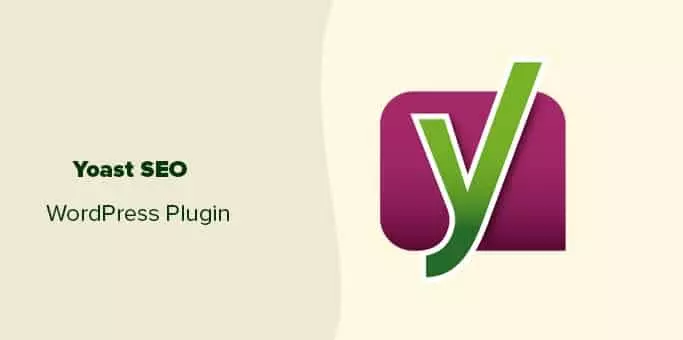 Yoast SEO Plug-In: Frequently Asked Questions
What is the Yoast SEO Plug-In?
Yoast SEO Plug-In is the most comprehensive WordPress Search Engine Optimization (SEO) plugin in the market for WordPress. It offers the most comprehensive set of built-in tools and features to optimize your website. Further, It also helps to optimize your website for popular search engines. It provides tools for content analysis, readability analysis, keyword density, title, meta description, targeted keywords, and much more. It is by far one of the most popular plugins of SEO. Further, It gives you pinpoint control over your website's SEO.
Why do webmasters need Yoast SEO?
Out of many different tools of SEO, SEO plugins are one of the ways to achieve the objective of organic search. You as a webmaster wondering which SEO plugin should you prefer for your new website, then it is highly advisable to go with Yoast SEO. Further, the features provided in the Yoast SEO are not available with the other free SEO plugins in the WordPress platform. It is the most popular SEO plugin & is also available for free. However, if you wish to get maximum benefits out of it, you may consider their Yoast SEO premium version plugin.
How does Yoast SEO help Blogging?
Yoast SEO helps with the below tasks of SEO.
1. Basic SEO analysis while writing content for your blog/website
2. Do Readability Analysis & review
3. Provides Preview o Search Engine Snippet
4. Configuration of Meta Robots and Canonical URL.
5. Help to set Cornerstone content
6. Automatic XML Sitemap generation
7. Provides Social share options
8. Configuring Search Console
9. Advanced Tools & many more.
You as a webmaster want your website to succeed in actually getting organic traffic that too with spending less time optimizing yoursite then Yoast SEO is the best choice of the plugin in WordPress. It takes a holistic view of SEO & manages all aspects of your online marketing. It is extremely extensive & offers plenty of customization options. It complements currently running off-site SEO campaigns & helps to get the most out of your efforts.
It has 4.5+ million active installations & has been downloaded more than 205+ million times.
What are the features of Yoast SEO?
To name a few, Here is a quick list of features of Yoast SEO.
SEO & Readability analysis
Allow changing post's SEO title & meta description on a per post/page basis
The ability to generate sitemap (aka XML Sitemaps) & XML News Sitemaps
Ability to edit files such as .htaccess and robots.txt using editors
Ability to verify and linking with Google Webmaster Tools (aka Google Search Console), Yahoo Site Explorer, and Bing Webmaster Tools
Advanced Website permalink control.
Preview of Google search result snippet.
Testing of Focus keyword/keyphrase & assistance on Keyword optimization.
Complete control of Breadcrumbs with configurable breadcrumbs titles.
Either index or not index certain parts of your website.
Allows webmasters to import settings and data from other SEO plugins.
Configuration of Social settings & Meta Robots.
Could you name a few features of the Yoast SEO Premium version?
The features of a premium version of the Yoast SEO are.
Readability check by calculating with Flesch Reading Ease score.
Keyword optimization.
Ability to use multiple focus keywords for your articles/blog posts.
Provide add-ons to extend the functionality of the Yoast SEO.
Ability to show Automatic internal linking suggestions.
Ability to export focus keywords.
The promise of No outdated content.
Preview of your webpage.
Continuous update for Google's algorithm.
Full control over your breadcrumbs.
Works with both the block editor and classic editor.
A redirect manager that helps you to easily set up redirects. It is very useful in case of deleted pages and changed URLs.
What are the advantages of Yoast SEO?
The advantages of using the Yoast SEO are.
It helps to improve SEO thus please both visitors & search engine bots.
Helps to write SEO friendly content with the appropriate focus keywords/phrases.
It helps you to optimize your valuable content/texts for popular search engines.
Give the ability to update the SEO Title and Meta Description per post/page basis.
It enables preview of posts/pages on Search Engines.
Enhances the Readability of your Content and use of 5 keywords per page
Auto-generated XML Sitemap.
Ability to customize social media posts sharing snippets such as Twitter and Facebook.
Verify your Webmaster Tools.
It helps detect Website Indexable Issues.
Setting website cornerstone content.
Avoids content duplicity.
Perfect for search engines search pages.
Ability to add metadata to your website for either a company or a person.
WordPress SEO plugin improves your website SEO.
Translates your valuable content to structured data to help search engines understand your website.
How can i verify my website against Google Search Console via Yoast plugin?
Please follow the below steps to add your website to Google Search Console (GSC).
Create a Google Search Console account if not already created.
Login into your Google Search Console account.
Click 'Add a property' property under the search drop-down.
Now, Enter your website URL in the box and click on 'Continue'.
Clicking on the arrow next to 'HTML tag' going to expand the option.
Copy the meta tag of your website.
Now, Log in to your WordPress website.
Click on 'SEO' in the dashboard of the website.
Click on 'General' of 'SEO' & Click on the 'Webmaster Tools' tab.
Then, Paste the code in the Google field and click on 'Save Changes'.
Finally, Go back to GSC dashboard & click on the 'Verify' button.
How do XML Sitemaps function in the Yoast SEO?
As we all know Google can retrieve essential pages of a website by using an XML sitemap & is beneficial for SEO.
As soon as you add or remove new content to your website, the Yoast SEO will update the sitemap index and individual sitemaps automatically. It is done to include those post types you want search engines to index. Further, Post Types marked with noindex will not be included in the XML sitemap of your website.
What is FAQ Block in Yoast SEO?
Yoast SEO contains the so-called FAQ structured data block. It is created as per Schema.org's 'Question' format. FAQ content block is broken down into three elements. They are the title of the block (an h2 heading tag),  a section with a question (a strong tag) and an answer (a paragraph tag).
With a FAQ block, you can add a set of questions along with corresponding answers to a post or page. It helps search engines to understand that your post or page is an FAQ Page. And, Google will show your post or page in its SERP results.
How to build an FAQ page via Yoast SEO?
To set up an FAQ page on a WordPress site, you may use the Yoast SEO. It can be done by using the structured data content blocks of Yoast SEO. These blocks are only available for the new block editor (also known as Gutenberg Editor).
The steps to create a FAQ page via Yoast Plugin are mentioned below.
Open a new page/post using WordPress's new block editor.
Go to the 'structured data content blocks' section.
Click on the FAQ Page block.
Add a question and an answer to it.
Keep repeating the steps 2-4 for adding all your questions & answers.
Once you fill it completely, check and publish the post/page.
Now, All the generated structured data for the FAQ Page will be added to the graph Yoast SEO generates for every page/post. It helps search engines to understand your content very easily. Thus, you can create an FAQ Page according to your needs.
How to test a post/ page with FAQPage data?
You can test your new FAQ page through Structured Data Testing Tool. It is to see what it looks like in Google SERP. Yoast SEO provides new structured data content blocks for your WordPress block editor. If you use the Yoast SEO, it automatically generates valid structured data for your FAQ page/post.
Does FAQPage Structured Data Block work with the Gutenberg block editor?
Yes, Yoast's FAQ structured data implementation is only compatible with the WordPress block editor (also known as Gutenberg block editor). Webmasters can get started by selecting the FAQ block, adding a question, inputting the answer and an image (if required). It can be repeated until all questions & answers are added to your page/post. Further, The new FAQ structured data only works with the latest WordPress block editor (aka Gutenberg block editor).
Could you name a few alternatives to the Yoast SEO?
Of course, For the WordPress platform, there are plenty of viable Yoast SEO alternatives.
Please check out the below list of the seven best alternatives to the Yoast SEO.
Are any Add-ons available to enhance the functionality of Yoast SEO?
Yes, Yoast SEO has many add-ons to further improve Yoast SEO (Aka WordPress SEO).
Yoast Local SEO is an addon to optimize all websites that serve a local audience, like certain small businesses, or businesses with multiple locations.
Yoast Video SEO is an extension that makes sure search engines such as Google understands what your video is about. Thus, it helps to increase your website chances to rank higher in video results.
Yoast News SEO extension is for websites that are in Google News. it also helps to optimize all news articles for the best indexation and ranking.
WooCommerce SEO add-on is for all online shops that want to perform better in search engines and on social platforms.
How to add FAQ Page in Yoast SEO?
Yoast SEO has a structured data content block for adding FAQ Pages to your web site. It only works with the WordPress block editor.
Select the FAQ block
Add a question to the FAQ Block
Add an answer to that question
if required, You may also add an image,
Repeat steps 1-4 for all your questions for this particular FAQ Page
These FAQ blocks automatically generate validFAQPagestructured data & the same will be available in Google SERP.
Why is it necessary for businesses to hire an SEO expert?
As we all know SEO plays a key role to get the best visibility in google search results. For suppose If you are not an SEO expert, then it is not possible to use the SEO tactics correctly to reap the maximum benefits of SEO. Thus getting 100% results is impossible. But, there are numerous companies available to choose from according to our requirements. They offer customized SEO packages & they may vary from one firm to another. You can strike the best deal after comparing the shortlisted options. Also, If you know anyone who is presently using SEO services, then you can also go ahead and take referrals from them. This can allow you to get discounts as well. Therefore, For businesses, it is necessary that you hire the service of an SEO expert to reap the maximum benefits.
How to Use Yoast SEO Plugin in day to day activities of Website?
When you first install the plugin, you must run a configuration wizard to set most of Yoast SEO's options. The plugin settings are mostly like "set it once & forget" type. Once you get everything configured properly, on a daily basis you may use the Yoast SEO meta box feature.
At a minimum, every post should have a focus keyphrase & you may configure the SEO Title &  Meta Description as per our wish.
Yoast SEO Plug-In [Free WordPress SEO ]: Frequently Asked Questions