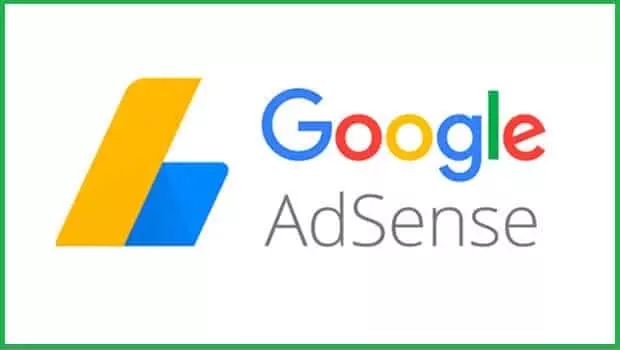 Google AdSense Login with Account Sign-Up: FAQs
What is Google AdSense?
AdSense is one of the best contextual advertising networks available for publishers, webmaster/website owners, Youtube Channel Owners & Content writers. It is an advertisement program started by Google. When you place Adsense Code on the website, Contextual ads appeared on your website/blog & publishers get paid when anyone clicks on these ads placed Ad Networks
Advertisement Service by Google is designed to display targeted text, Video or Image Advertisement on publisher's website pages & get paid when visitors click on those ads or view it. It is one of the most popular options to monetize your content. Please read more further to know more about Google AdSense Login With Account Sign-Up.
What are the steps to the Google AdSense approval process?
Google AdSense approval process has been changed & it is super easy for new publishers. Here is the new account approval process. Here are the steps to do the same.
Ensure your website is compatible with AdSense
Sign up for an AdSense account
Login to your AdSense account
Add the AdSense code to your blog
Wait for one or two weeks for getting final review & approval from Google Adsense/Ad network.
Adsense team lets you know the status of your Adsense application.
Now, You can implement ads on your website.
That's all. You start making money.
Usually, it would take up to 48 hours to review your application. Your application approval is notified on your email-id. Meanwhile, the website would start showing ads on your blog. You will start making money. The Google AdSense approval process was simple.
What are the pre-requisites for getting the approval of Google AdSense?
There are a few minimum pre-requisite requirements to get your Google AdSense account application approved. These must be meet by publishers before you can apply for Google AdSense.
Here are the pre-requisite requirements to get your Google AdSense account application approved.
First, one needs to have a website/blog.
You, Your website & all of its content must comply with AdSense policies & terms and conditions.
The website/Vlog must at least 6 months old.
The applicant of AdSense must have 18 years old, else, apply using the name of a parent or guardian.
please note, Google AdSense reserves the right to decline your Adsense application even if your application meets all the requirements of Adsense.
Does the blog of WordPress.com allow you to add Google AdSense?
No. WordPress.com does not allow Google AdSense code to be added to your website. It allows only when you upgrade your plan to the business plan.
Google AdSense Vs Google AdWords
AdWords is widely used by the advertisers whereas on the other hand Google AdSense is most popularly used by the Content Publishers.
AdWords enable anyone to advertise on Google.com. While AdSense allows the publishers to monetize their websites or blogs. All of this is for earning a valuable sum of money from the relevant AdWords ads. These ads are found to be displayed next to their content.
Google AdWords allows people to advertise on the publisher's websites. It also includes those participating in the Google AdSense program.
Google AdSense allows publishers to show ads on their website. It helps to make money from your website.
What are the most popular ad sizes of AdSense?
The most popular Ad sizes of AdSense does not necessarily the best in terms of revenue & user experience. But, they often have the largest competition for advertisers to fill space.
These includes:
Adsense AD-Sizes           Description of Ad
336 x 280                       Large Rectangle
300 x 250                       Medium Rectangle
728 x 90                         Leaderboard
300 x 600                      Half Page
320 x 100                       Large Mobile Banner
What are the optimization guidelines of Google Adsense?
Here are the optimization guidelines for Google Adsense in case you wish to drive up ad competition for space on your website. The Google AdSense optimization best practices are
According to Google,
Publishers excel to blend, complement, contrast ads &content on the webpage of the website.
While customizing ad styles, use colors that already exist on the site. But don't match backgrounds and borders. Choose colors that stand out against the background.
Maximize your ad space with multiple ad units. There exist a large inventory of ads types, styles, & sizes that may be displayed.
Don't Limite the selections to what you think works best. It is because it limits ad earnings, & also impacts negatively for visitors.
Consider more than what ad sizes advertisers are seeking to place most.
Showing fewer ads can actually increase revenue.
Display both text and image ads.
Show certain visitors an image ad and others a text ad is an optimal way to approach the issue.
Usually, text ads load faster. Best for certain users/devices, but not for others.
How To Add Google Adsense To A Website?
To add the Google Adsense Ads on your website you need to do the following things.
Go to Adsense Website
Login to Google Adsense
Go to Create Ads
Create All types of ADs and Save code.
Copy that code and paste on the Website where you want to place those ads.
What is the process for Google AdSense approval?
Here is the process for Google AdSense approval.
1. click on AdSense.com
2. Register for an AdSense account
3. Provide all the correct information about
  Your Name
  Address,
  Website URL
4. Login to AdSense account creates AdSense codes.
5. Place the AdSense codes in your website/blog sidebar.
6. Ads will shows as blank until the final approval process is done. It may usually take up to 2 weeks of time for approval. Make sure you don't remove the ads.
7. After the final AdSense approval, you will get a confirmation email.
8. Once your AdSense earning reaches $10, AdSense will mail you a PIN to your address.
9. Login to your AdSense account, and enter the Pin once you receive it.
Congrats you have completed all the steps of Google AdSense Login With Account Sign-Up. Further, As soon as your AdSense account reaches $100, Google will send you via wire transfer. For all AdSense payments, It is recommended you to enable direct bank transfer for AdSense payments.
What exactly are the steps to make a Google AdSense account?
AdSense account approval process includes the following steps:
SignUp Google AdSense
Add AdSense code to your web blog
Wait while your account is reviewed & either accepted or rejected
Further, it is important to ensure that your website is abiding by AdSense guidelines before applying it. Also, make sure to go through the terms and conditions pointed out on the signup web page to learn more.
What is the very best AdSense Ad Size?
We all know ad placement is usually a key factor. Other than that, It is discovered that the very best sizes are 336×280 and 300×250. These advertisements tend to fit on all screen sizes & also have the best pay rate as well.
What is the very best AdSense Placement?
Usually, It depends upon your layout of the theme. The aim is to get even more clicks. It means you want to put your advertisements in a far more prominent spot. It is discovered that advertisements within post content near the top of the screen have a high tendency to get many clicks from the audience.
While analyzing it further always make sure that you don't violate Google Adsense TOS. If you violate TOS, then it is highly possible that your account gets banned from Google Adsense.
May I click on my own AdSense Ads?
It is highly advisable not to do this as Google's algorithm is very smart and detect all invalid clicks made on your own advertisements. This can get you banned from the Google Adsense program.
What is Page RPM?
RPM aka Income per Mille. It means income per thousand impressions (aka 1k impressions). It is calculated by multiplying the total number of clicks & CostPer Click (CPC) and divide that by the total number of pageviews.
What is Page RPM in Google AdSense?
Revenue Per Mille (RPM) means revenue per 1k impressions. It is calculated by multiplying the total number of clicks & price per click and divide it by the total number of page views.
Can I make use of my blogger or youtube AdSense accounts with WordPress?
Yes, you can do that by following the below steps.
Simply go to your AdSense account.
Under 'My Ads' select 'Other Products' option.
You should click 'Upgrade Now'
fill up the application form.
What are the things you must do before applying for Google Adsense?
The things you must do before applying for Google Adsense are
Always Write High-Quality Articles as Google loves High-quality articles beneficial for people.
Create Privacy Page, About Us Page, Contact Us Page, for Your Website
For Best Performance Optimize & Improve Website Design
Use A Top Level Domain
Remove any other Ad Networks
Unique & Fresh Content consumable by the audience
Organic Traffic (Not mandatory)

When and how does Google AdSense pay publishers?
Every month, Google AdSense calculates your prior month's earnings and shows them on your "Transactions" page. If your profits match the mandatory threshold, in that case, your payment is prepared & released by the 21st of this month.
There are multiple payment methods available including direct electronic transfer, wire transfer, check, Western Union, and other options.
Why my application for Google AdSense rejected?
Google Adsense rejects your application in case your website doesn't meet the AdSense program policies And/Or their terms & conditions.
When does Adsense Send Verification Pin?
Google sends a verification pine only when whenever we make $10 and display it in our Adsense account. after that Adsense sends PIN simply by velocity post or courier.
How to Verify Google Adsense Pin?
As soon as the publisher's AdSense account reaches 10$ & displays it on the AdSense account, the Google Adsense team sends PIN either by speed post or courier with 30days.
What If We don't get Adsense Pin?
Let's assume, if you don't get a PIN in the first attempt, you can apply it three times for PIN verification.
If Still, you don't get a PIN on our mailing address, you fill-up the online form on our Adsense account and submit to Adsense along with ID proof. Within 2-3days your account to get verified online from Google Adsense.
Can I have more than one account of Google Adsense?
No, You can not. According to the Adsense Policies, only 1 account can be created by a publisher. it strictly means that one cannot create multiple accounts with the same name and/or information.
Of course, A new account can be created with your family information.
Can I operate multiple Adsense accounts with the same laptop or computer?
Yes, you can do this as long as all the accounts are different from one another.
What Should be Maximum CTR be?
Usually, From 1% to 5% is a great CTR. However, It is also possible to get more than that. Once you get it then you should focus on it to make it become great CTR for youtube or blog page.
When & How I get Adsense Money?
Any Indian publisher makes 100$ on a Google Adsense account, Adsense sends money via wire transfer.
For non-hosted accounts such as blogs/websites), payment will be updated on the 1st of every month.
In the case of a hosted account such as YouTube, your payment will be updated on the 12th date of every month.
Further, Google finalizes earning & send it to you at 22th of every month by wire transfer. Depending upon bank, Around  5 to 6 days of the time you will receive your payment as specified.
What are the reasons to suspend Google Adsense Accounts?
There can be n number of known reasons to either block or suspended Google Adsense account. The most typical one out of it is usually "invalid click".
Therefore, Always make sure that you follow Google Adsense terms & conditions & keep a tab on changes to the policy. Else, you can get yourself a penalty/suspension from the Google Adsense program.
Google AdSense Login with Account Sign-Up: FAQs